Welcome to Bicester Health Centre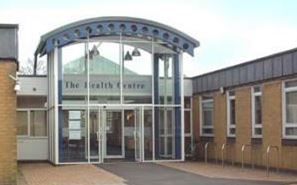 Appointments before 8.00am and after 6.30pm
IMPORTANT: Appointments before 08.00hrs and after 18.30hrs are by prior appointment only. The surgery is not open for general enquiries, non-booked appointments, prescription requests or administration enquiries outside the hours of 08.00hrs to 18.00hrs Monday to Friday.
Travel options to get to Bicester Health Centre
By Bike
The Health Centre has bike racks outside the main entrance.
By Car
Park at Bicester Park and Ride car park, Kingsmere (free for up to 24 hours) and take the S5 bus to Piggy Lane Bicester. The surgery is a 2 minute walk from the bus stop.
Return fare £1.80 (Fare correct as at February 2018)
Parking at Bicester Health Centre is very limited. Please consider using alternative parking in Bicester if you are more able, leaving the small number of parking spaces for less able or infirm patients. Please note that parking at Bicester Health Centre is provided for persons whilst on the premises only. We ask that you move your vehicle after leaving Bicester Health Centre. Parking controls are maintained by a contractor and penalty charges may be applied if vehicles are parked inappropriately.
Want to book appointments, order prescriptions and see your medical summary online? Sign up today - get started here and register your details with the secure web portal - we'll link your information with your medical record and notify you when the account is fully live.

Follow Us on Social Media
Our Mission Statement
To offer equitable and accessible high quality clinical care to all our patients. To work in partnership with our patients to navigate the changes in their health and ensure that they receive the best possible care available to them.
Our Aims and Objectives
To provide high quality care to all our patients based on need within a confidential and safe environment, respecting equality and diversity.
To put patients' needs at the heart of service design and the delivery of clinical care.
To work in partnership with patients to promote good health and wellbeing.
To respond rapidly and honestly to patients' concerns and complaints.
To drive innovation within the practice to ensure that systems and personnel are optimised to deliver effective care within the changing structures of the health system, advances in medicine and the needs of patients.
To ensure a high standard of knowledge and motivation within the practice team by maintaining a culture of honesty and reflection such that all staff feel confident to question and analyse the clinical care we deliver through audit, significant event review, education and informal meetings.
To provide a learning environment for all our staff, including training nurses, nurse practitioners, medical students and doctors.
To ensure the safety of our staff and patients within the practice and wider environment as much as possible.
To liaise with other agencies and individuals contributing to patient care in an effective and timely manner to ensure that patient care is coordinated and appropriate.