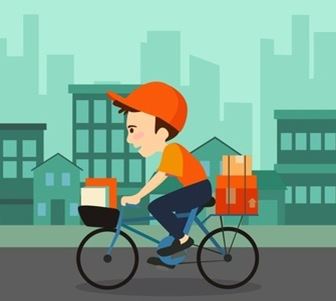 8th May
Home Delivery Service During a Pandemic
Bicester Health Centre is operating a Home Delivery Service during a Pandemic to those at-risk patients eligible to use our dispensary and required to isolate for 12 weeks. Our dispensary team will be able to identify any patients who have been advised to self-isolate for 12 weeks, but if you have a query or believe you should be on the "shielded patients" list, please contact the practice by eConsult or telephone.
13th Mar
CORONAVIRUS (COVID-19): LATEST INFORMATION FOR PATIENTS AT ALL BICESTER GP PRACTICES
All patients are asked to note that important new measures are now in place as part of the management of coronavirus in Bicester and the surrounding districts. These measures help to protect all patients by minimising the need for patients to attend practice premises when a telephone or online appointment may suffice, and in addition also minimises healthcare staff from possible exposure to COVID-19.
From Friday 13 March the booking of all NEW routine appointments has been suspended at all of the three Bicester GP practices (Alchester Medical Group, Bicester Health Centre and Montgomery-House Surgery. Patients can continue to request an urgent same day appointment through the practice's eConsult or by telephone.
If a patient has an existing appointment the practice will make contact before the appointment to advise whether the patient should attend in person. Clinicians may call the patient by telephone to discuss the medical issue, and only if appropriate invite the patient to a face to face consultation.
Where the availability of clinicians is affected by the virus, or patient demand increases, currently booked routine appointments may also need to be cancelled in the future.
For further service updates please visit our website regularly. For COVID-19 coronavirus advice, please visit 111.nhs.uk/covid-19
7th Feb
Lack of appointments for routine nursing procedures
We are sorry that there has been a problem finding availability for routine nurse appointments for blood tests, dressings, ECG and other minor nurse procedures. Unfortunately we have had two of the nursing team away on long-term sickness, and whilst we were able to find some locum cover, we were not able to cover all of the hours usually provided. We thank all of our patients for their forebearance and understanding during this period.
We are very pleased to report that at the end of January 2020, a new nurse has started with the team. We are also hoping to take on an additional Healthcare Assistant in the next couple of months. We are very hopeful that our usual levels of availability will be restored within the next couple of months.
7th Jan
End of the Fax Machine
In line with national NHS policy, Bicester Health Centre is ceasing use of fax communications. The fax line will close down at 6.00pm on Friday 28 February 2020.
23rd Sep 2019
Bicester Health Centre no longer offers routine ear syringing services
Regrettably, but in common with the other practices in the area, due to the high and increasing demands on general practice, we no longer have capacity to provide this service. We have asked OCCG to support us by commissioning this service from practices but they have declined to do so. In addition, there is not good evidence for the benefit of ear syringing (wax serves a protective function in preventing infection in the ear canal) and there is a small risk of harm (damage to the ear canal and even perforation of the ear drum). See our Ear Care page for information about self-treatment or clinics offering ear wax removal.